2012
01.11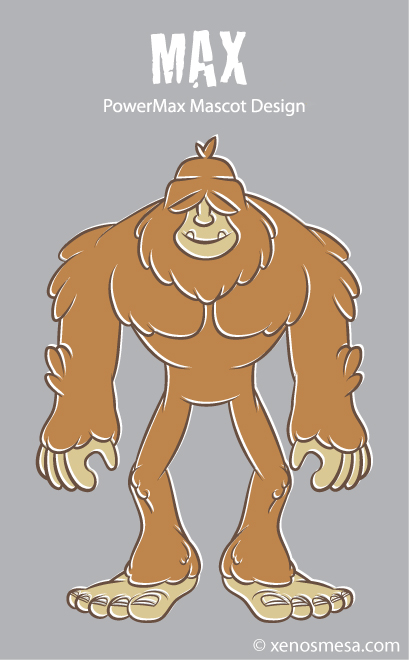 I don't do contests very often but every once in awhile, I bite.  PowerMax, an online retailer of reasonably priced computer products held a contest to help design their mascot Max, a lovable sasquatch character, I couldn't resist.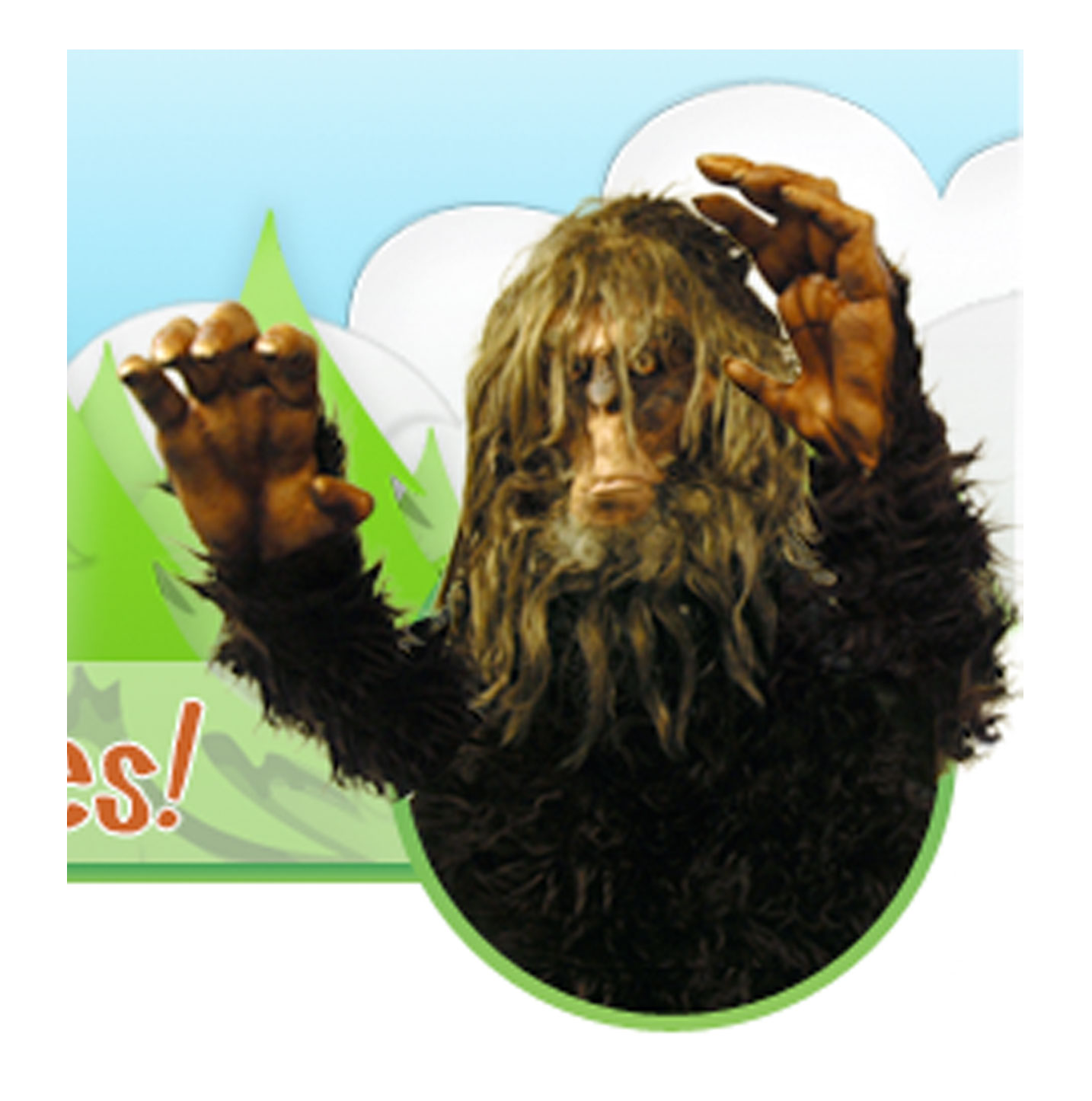 (This is what Max used to look like.)
The artwork was intended for promotional purposes like email blasts and the company's website, so I thought I would be smart and do something low key.  I  found the previous Max to be too "Dark Crystal" scary and thought he could use some levity that would more suit the tone of the company.  So I gave Max an under-bite, bangs, and a cowlick.  By hiding his eyes, I reserved his eye expressions for more comical bits.  Max's goofiness would be demonstrated more through fun props or facial expressions instead.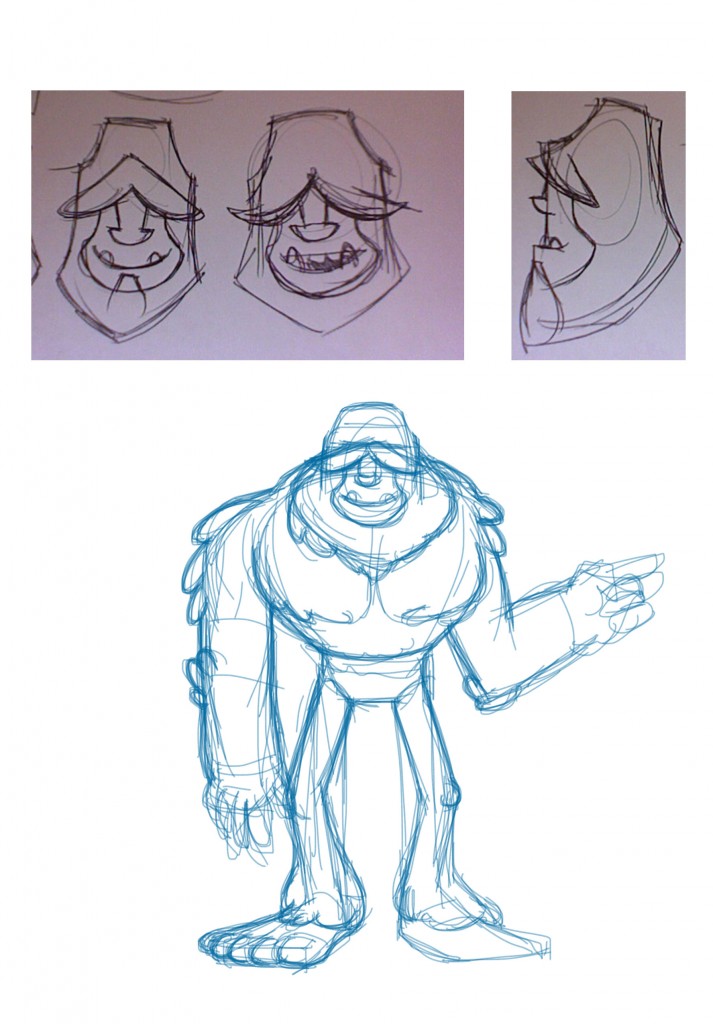 Once I nailed down a look for the head with sketches, everything else quickly fell into place.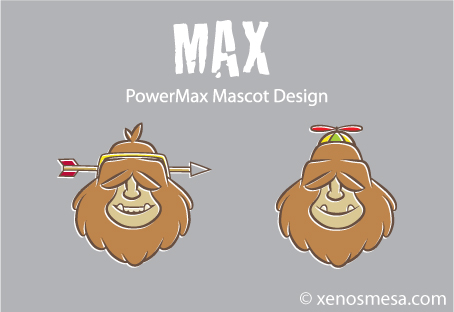 For the body, I wanted Max to be somewhat anatomically correct.  This way he could be easier to illustrate performing gags all the while keeping his characteristic large feet and general hairiness prominent.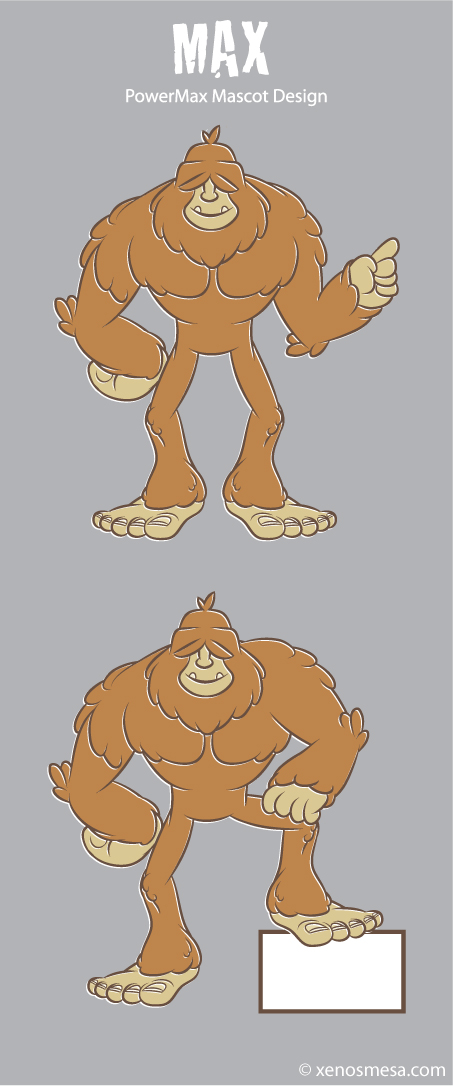 Entering PowerMax's contest was really just an excuse for me to exercise my design skills.  But in all honesty, I really had my heart set to win the 15 inch Macbook Pro laptop prize with Wacom Bamboo tablet.  It was something I could really use, so to say I was "bummed" when I didn't win would be an understatement, but at least I now have something I can be proud of to add to my portfolio.  To see the winning design as well as other artists' entries, click here.
Thanks for reading and enjoy…